Monasterium PoortAckere
Oude Houtlei 56
B-9000 Gent
Find your way to the Monasterium on the Google map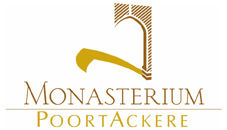 Like many towns in the Middle Ages, Ghent was enclosed by several canals. These were meant to protect the town from the dangers that threatened its inhabitants.  Near the gate ( "poort" in Dutch) leading into town, there was a field ("akker" in Dutch): the Poortackere. 

In this field a complex for beguines was built, which was also called Poortackere by the people of Ghent. In one of the walls of the building there is an 18th century stone which reveals that the beguine house was founded in 1278. Not long after this, a chapel and a churchyard were added. Poortackere mainly housed older and sick beguines.

When during the French revolution all cloisters, churches, and beguin complexes were seized by the town councils, the council of Ghent confiscated Poortackere. In 1863 the site was sold to the Count Joseph De Hemptinne, a notorious Maecenas of the Neogothic Movement. With his permission, a congregation was housed here.

At first there were plans to restore the old buildings, but in the end a new, neogothic cloister was  built. Most buildings of Poortackere date from that period. A new chapel, two inside gardens, and an orphanage became part of the complex.

After World War II the site was successively an orphanage, a house for young women, and a student residence. In 1998 there were still 6 nuns living here, but due to the extravagant maintenance costs the buildings were sold.

Thanks to private initiative, the site has been transformed into a hotel, guest rooms, seminar centre and a restaurant.  As a result, everybody can now enjoy its architecture and its unique atmosphere.